The Harvard Business School's library has a very nice online collection documenting the HBS connection to the famous Hawthorne studies.
Mishel Anteby and Rakesh Khurana introduce the studies and point out classic elements like the thoughts of those involved in the studies:
"If given three wishes, what would they be?" "Health, to take a trip home at Christmas time, and to take a wedding trip to Norway next spring," she replied.
There's a great online exhibit, with fantastic visuals: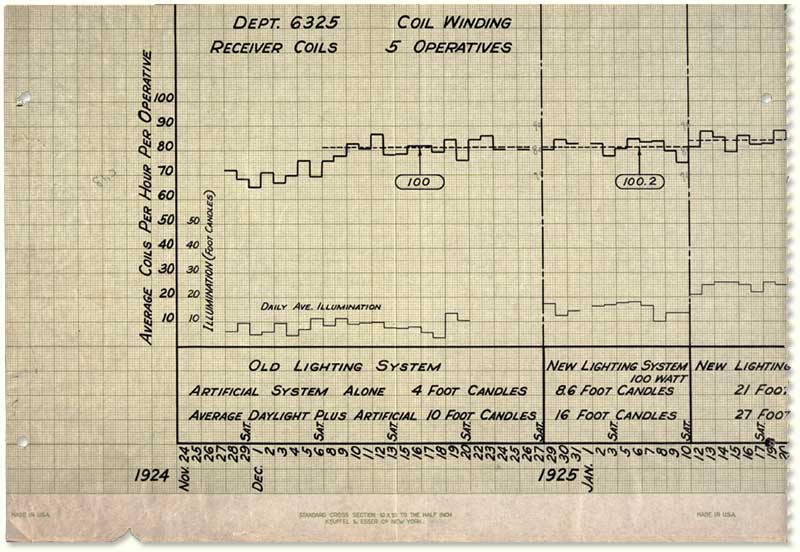 And a bunch of research links.
If you want to know what Steven Levitt thinks about the studies …
If you want to friend the studies (okay, the museum) on Facebook …
If you want to visit the museum …
Recommended.